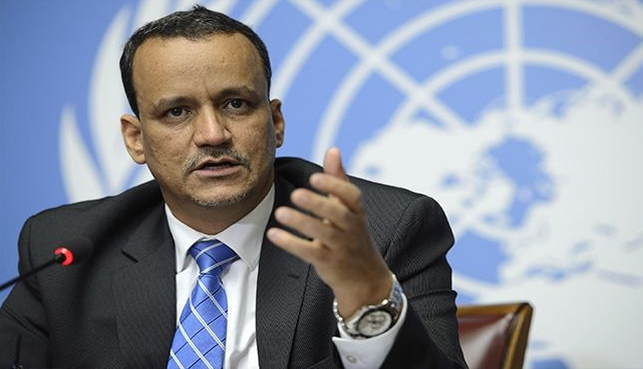 Althawra Net
November 1st, the United Nations special envoy to Yemen, Ismail Ould Cheikh Ahmed, says negotiations between conflicting parties are expected to begin by mid-November, after eight months of the start of a messy war that has killed thousands and caused a humanitarian crisis.
Ismail Ould Cheikh Ahmed said that members of the Yemeni Ansarullah and the government of Yemen's fugitive President Abd Rabbuh Mansur Hadi should begin later this month
"I expect that before mid-November, God willing, a date will be specified and I expect that the dialogue must begin before mid-November, as a minimum, 15 November," Cheikh Ahmed said.
Earlier, the UN envoy to Yemen had warned of wasting opportunities for dialogue between the Yemeni parties because of its impact on the future of Yemen and Yemenis.
Ismail Ould Cheikh Ahmed stressed that there is no military solution for the Yemeni crisis and only the peace talks will pave for a better future.