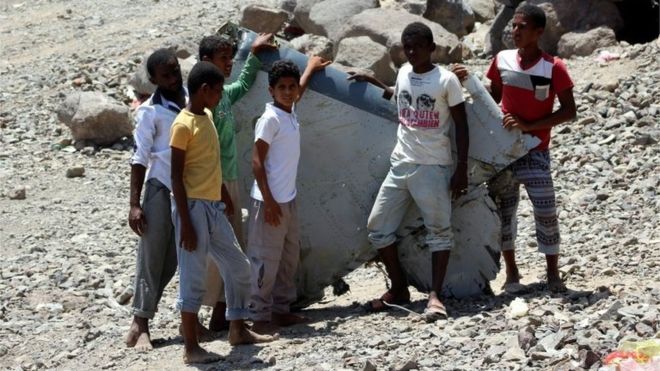 Al-Thawra Net
Saudi-led coalition fighting in Yemen says Mirage aircraft crashed due to technical fault as warplanes turn on Aden
Two Emirati pilots have been killed after their fighter jet crashed in Yemen, where a Saudi-led coalition fighting in Yemen.
The Mirage aircraft crashed at dawn "due to a technical fault", said a coalition statement published hours after the United Arab Emirates reported one of its jets missing without giving details.
According to the Guardian, it is the first known case of an Emirati jet from the coalition crashing since the campaign against the rebels began last March.
"Islamic State and al-Qaida have taken advantage of the conflict between Houthis and pro-government forces to reinforce their presence in the south, including in Aden," the Guardian added.
In May a Moroccan jet crashed in Yemen. Its pilot was later found dead and his body was returned home. The coalition said at the time that the crash had been caused by a technical fault or human error.
Saudi Arabia and the UAE, which play key roles in the coalition, have suffered the alliance's heaviest losses in Yemen, with dozens of soldiers killed.
In Yemen itself, more than 6,100 people have died, half of them civilians, since the coalition launched its campaign, according to the United Nations.