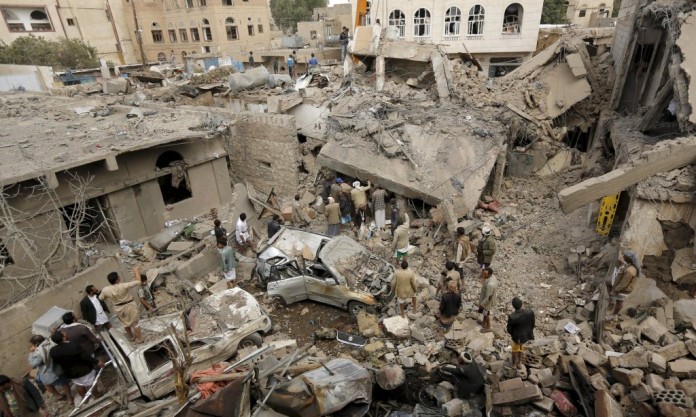 Al-Thawra Net
The Guardian, British newspaper, said that the British Museum and others around the world including the Louvre in Paris, the Hermitage in St Petersburg and the Metropolitan in New York are taking part in a Unesco-backed programme of exhibitions and events to highlight the destruction of thousands of years worth of archaeological and architectural sites in Yemen.
The Guardian added that war has been ripping the country apart and, aside from the human misery, sites have been destroyed by Saudi airstrikes.
St John Simpson, a senior curator in the Middle East department of the British Museum, said the destruction included ancient castles and forts, temples and town walls, Sufi shrines, residential areas of the world heritage site of the city of Sana'a, and the national museum in Taiz where the library and antiquities store were gutted.
"This is an under-reported conflict and one which is getting worse by all accounts. The destructive effect on museums, historic buildings and archaeological sites seems small in comparison with human suffering but is still a crime against humanity," Simpson said.
He said the international museum community had a moral duty to ensure it was not a forgotten war.