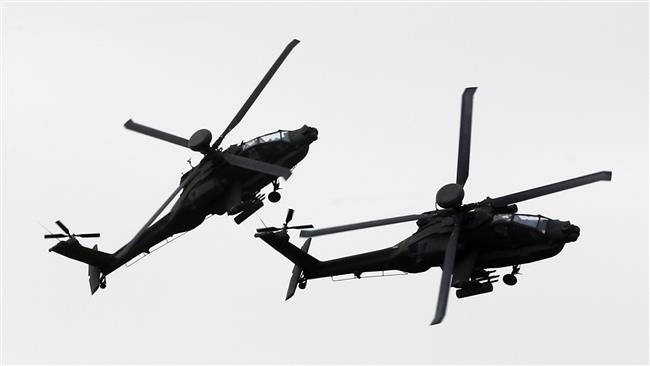 Al-Thawra Net
The pilot and copilot of a United Arab Emirates military helicopter have been killed after their aircraft crashed in Yemen, a military source said yesterday.
According to a statement released by the UAE's armed forces' general command, the chopper went down on Monday while taking part in the Saudi-led military operations against the crisis-hit country. The statement did not specify the type of helicopter or the circumstances and location of the incident.
But, according to witnesses quoted by AFP, the crash took place in the southern port city of Aden.