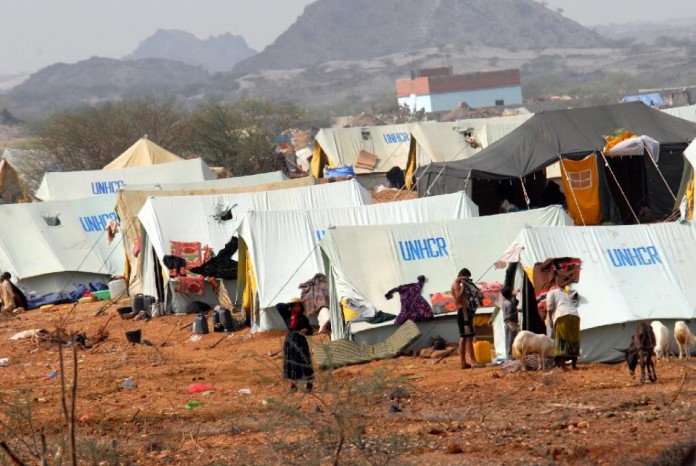 Al-Thawra Net
The number of refugees in Yemen as a result of the crisis in the country rose to 2.8 million Yemeni refugees, the UN High Commissioner for Refugees (UNHCR) said Monday evening.
"The civil war in Yemen has escalated since March of last year and led to the displacement of 2.8 million Yemenis," the UNHCR said in a statement, noting that this number is the highest in a year, compared to the rest of the conflicts tacking place in the world.
The statement pointed out that this number has exceeded the number of residents of the capital Sana'a, while Yemen still hosts about 270 thousand refugees, mostly from Somalia, and around 10 thousand refugees still flow to the Yemeni coasts coming from the Near East and the Horn of Africa to search for security and livelihoods in Yemen.
According to the statement, the UNHCR Representative in Sana'a Johannes Klaauw said " Yemen is distinguished from the rest of the region countries by standing by and its generosity towards refugees, despite the deteriorating humanitarian situation in the country now and more than ever."
"Refugees are people who are no different from Yemenis who their lives have been disrupted as a result of the war and persecution", Klaauw said, calling for standing by the UNHCR for the sake of refugees .