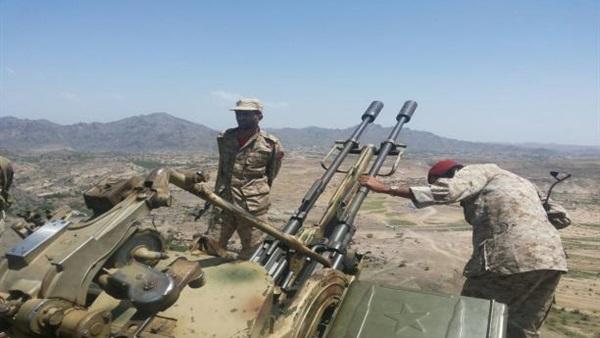 Al-Thawra Net
Saudi warplanes have intensified the airstrikes on Yemen to support militants loyal to Abd Rabbuh Mansur Hadi — who has resigned as Yemen's president — fighting against Yemeni forces, despite a UN-brokered ceasefire.
Saudi fighter jets conducted nearly 10 airstrikes on the districts of Rahba Saeed and Hama Thawaba at the foot of Hailan Mountain, east of Sirwah district in the province of Ma'rib, sources reported.
The Yemeni army and Popular Committees, however, managed to thwart a wide-scale attack by the pro-Hadi forces on the districts.
A few hours before the new airstrikes, one person was killed and five others were injured in a Saudi air raid on the district of Mahjaza in Sirwah.
Saudi warplanes also attacked the Nihm district of Sana'a Province as the Yemeni forces took control of the al-Aswad Mountain.
The Yemeni Defense Ministry said that many pro-Hadi forces were killed and injured as the Yemeni forces took the al-Aswad Mountain on the outskirts of Nihm district, northeast of Sana'a.