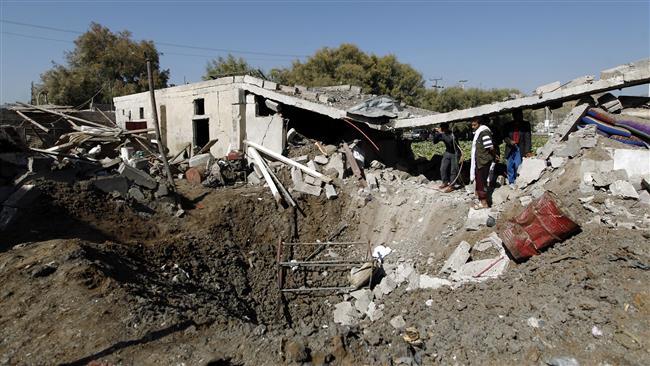 Al-Thwara Net
Saudi fighter jets have pounded several areas across Yemen on the first day of the Muslim holidays of Eid al-Adha (the Feast of Sacrifice), killing at least seven people in the northern province of Sa'ada.
Saudi airstrikes killed at least 12 civilians and injured 10 others in the area of al-Mahazer in the Sahar district of Sa'ada on Monday, Yemen's al-Masirah news website reported.
According to the report, the Saudi jets conducted seven air raids in the area.
Two other people were killed as Saudi jets pounded the district of Baqem in the same province. The aerial attacks also left one person injured.
Warplanes also bombed the district of Bakil Al Mir in the northwestern Yemeni province of Hajjah and the district of Kahbob in Ta'izz Province in southern Yemen.
Several areas in the district of Bani al-Hareth, north of the Yemeni capital, Sana'a, were also targeted by Saudi jets.
However, there were no immediate reports on possible casualties and the extent of damage caused in the latter air raids.
Saudi Arabia has been pounding Yemen since March 2015, with the UN putting the death toll from the military aggression at about 10,000. The offensive was launched to reinstate Abd Rabbuh Mansur Hadi, who has resigned as Yemen's president.
UN Humanitarian Coordinator for Yemen Jamie McGoldrick said last month that the death toll from the Saudi military aggression could rise even further as some areas had no medical facilities, and that people were often buried without any official record being made.