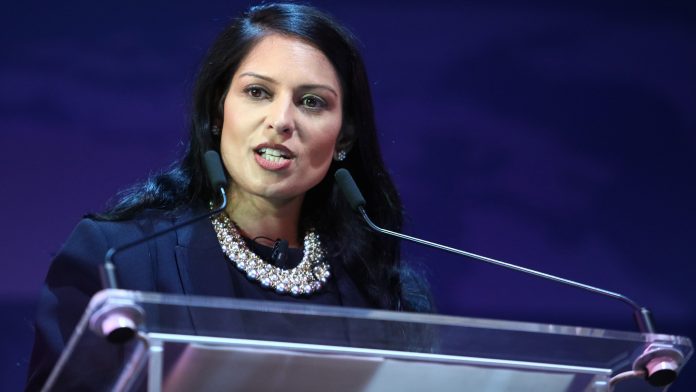 Al-Thawra Net
Priti Patel, the International Development Secretary, said that  Yemen has become the 'forgotten crisis' with more than 10 million people in need of aid because of the conflict in the country .
She made the statement as the Disasters Emergency Committee (DEC) launched an appeal to help millions of people who are on the verge of starvation.
The organization broadcasted  its message on major TV channels including the BBC, ITV, Sky, Channel 4 and Channel 5 on Tuesday to raise funds.
Oxfam, the British Red Cross, Save The Children and Christian Aid are among the charities supporting the 'Yemen Crisis Appeal'.
"Now is the time to save lives in Yemen before it is too late. Children face the greatest risk of starvation – almost half a million infants and young children need immediate treatment for malnutrition .DEC members are already providing treatment for malnutrition, running mobile health teams, distributing emergency food and cash, but they need funds to reach more people."  DEC chief executive, Saleh Saeed said.
Ms Patel said Yemen "faces a humanitarian crisis that the international community cannot ignore" and ministers will match donations from the UK public up to £5 million.
She added: "Yemen has become the 'forgotten crisis' despite more than 10 million people desperately needing help and the threat of famine hanging over the country."