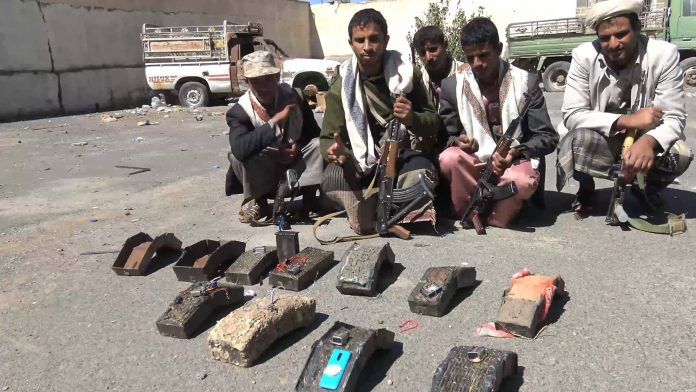 Al-Thawra Net
The security  forces and popular committees dismantled  3 IEDs in separate security operations in the governorates of Ibb and Al Bayda.
A security source said to "Al- Thawra Net" " The unknown terrorist elements planted the explosive was in different areas in order to blow them up between citizens ."
The source pointed  that the security forces and popular  Committees dismantled two explosive devices in Al Bayda province . The source added  that the third IEDs was planted on the main road  in zihaar directorate in Ibb province .
The source called citizens to cooperate with security forces and popular committees to report any suspicious movements or suspected elements which would preserve the security ,stability and public harmony .