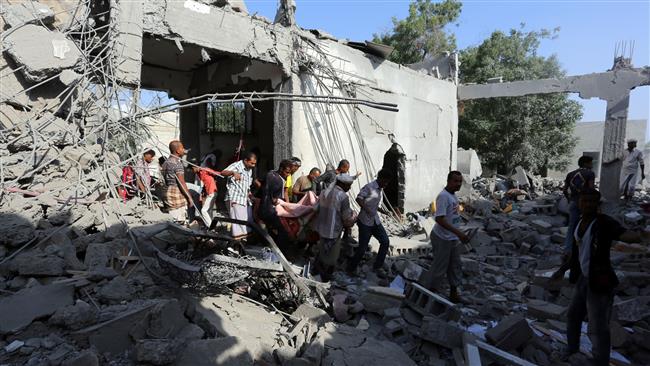 Al-Thawra Net
At least seven Yemeni civilians have been killed and nearly a dozen more sustained injuries after Saudi Arabia's warplanes carried out aerial aggression on Yemen's two provinces of Hajjah, to the northwest, and Ma'rib, to the center.
Saudi fighter jets carried out two airstrikes on a residential building in the Wadi Hobab area in the Sirwah district of Ma'rib on Sunday, killing at least five civilians and wounding several others, including women and children, Yemen's al-Masirah news website reported.
Elsewhere, in Hajjah's Hiran district, Saudi warplanes also bombarded two tanker trucks, killing at least two people and injuring seven others.
Separately, the Saudi regime also conducted a number of other airstrikes on Kataf district in the northern province of Sa'ada, and on the Manakhah and Sa'fan districts in the western province of Sana'a, but there was no immediate word on possible casualties or damage.
Other reports say that at least two Yemeni civilians sustained injuries after Saudi border guards opened fire on a valley in the Shida district in Sa'ada.