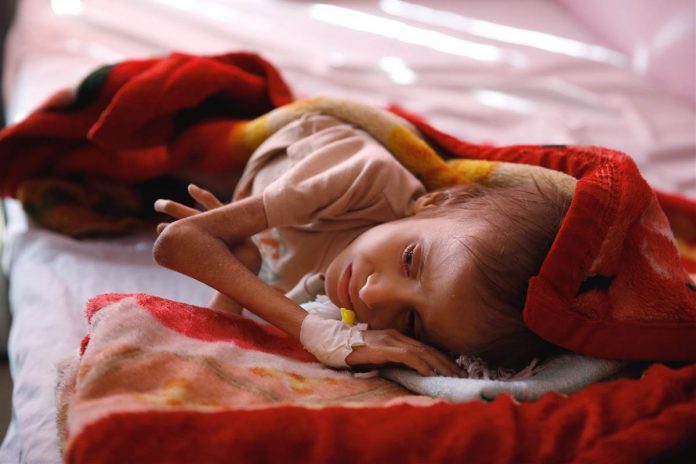 Al-Thawra Net

The UN children's agency, UNICEF, says Saudi Arabia's devastating war in Yemen is hindering efforts to save children from acute malnutrition and deaths caused by preventable diseases.
A UNICEF spokesman in Yemen said Monday that the agency has struggled to provide treatment for over 200,000 children in the war-hit impoverished country, who are afflicted with Severe Acute Malnutrition (SAM) as a Saudi-led blockade imposed on the country and the shortage of finance are making it increasingly impossible for the agency to carry out its mission.
Estimates show that a total of 2.2 million children are suffering from malnutrition across Yemen, which is at war with militants loyal to the former Saudi-backed president, Abd Rabbuh Mansur Hadi, and has been under Saudi Arabia's relentless airstrikes since March 2015.
"I have already lost a cousin to malnutrition today; I can't lose my little brother," says Mohammed Ali, a 19-year-old living with his family in northern Yemen, who is struggling to save his five-year-old brother Mohannad suffering from severe malnutrition.
Mohammad says his brother's condition, which began with diarrhea, has been worsening for the past two years, but the family could not afford treatment.
"I can see that my brother's condition is worsening day after day … There's nothing I can do," he says.
"Malnutrition in Yemen is at an all-time high and increasing," said the UNICEF envoy to Yemen, Meritxell Relano, adding, "The state of health of children in the Middle East's poorest country has never been as catastrophic as it is today."