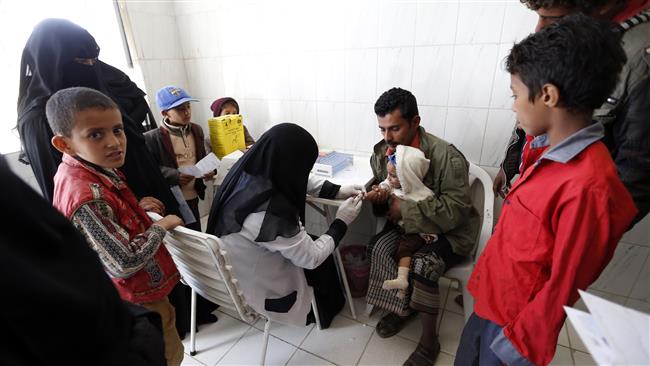 Al-Thawra Net
The United Nations Children's Fund (UNICEF) says Yemen has lost a decade in terms of growth in the public health sector due to the ongoing Saudi aggression against the impoverished country, voicing concern that many children are succumbing to malnutrition.
"Because of the crumbling health system, the conflict and economic crisis, we have gone back to 10 years ago. A decade has been lost in health gains," Meritxell Relano, the UNICEF representative in Yemen, said in the Swiss city of Geneva on Tuesday.
The official noted that 63 out of every 1,000 live births are now dying before their fifth birthday in the Arabian Peninsula country, compared to only 53 children recorded in 2014.
Some 3.3 million Yemenis, including 2.2 million children, are suffering from acute malnutrition while 460,000 under the age of five have severe acute malnutrition, Relano said.
"What worries us is the severe acute malnutrition because it is killing children," she added, saying that the provinces of Sa'ada, Hudaydah and Ta'izz were the most affected areas by malnutrition.
Recently, Jamie McGoldrick, the UN humanitarian coordinator in Yemen, warned that the country had only three months left of wheat stocks.
UNICEF is seeking $236.5 million for Yemen this year, as part of a wider appeal to help women and children in 48 countries across the globe.
Nearly 1,400 children have been killed in the ongoing deadly Saudi campaign against Yemen, according to UNICEF.