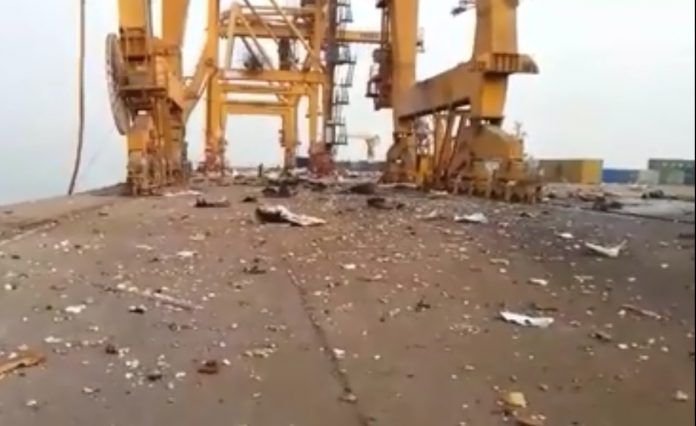 Al-Thawra Net
Ministry of Human Rights condemned media incitement lunched by Saudi American aggression media and their mercenaries on the port of Hodeida in order to target and destroy the port .
The ministry pointed in a statement to "SABA" that  Hodeida port is operating its humanitarian duty in compliance with the international system of port security (ISPS) and the observers of the United Nations .
The statement called the United Nations, represented by  Secretary-General, Security Council and international organizations to stop the aggression and to stop the incitement campaign against the port .
The statement condemned the continued  crimes and violations of the  aggression against the citizens in the areas of Mokha and Thobab in Taiz governorate and the deliberate destruction of the infrastructure of the two areas .
The ministry called the International Committee of the Red Cross (ICRC) to carry out its responsibility to provide safe corridors for the besieged citizens and residents of the two areas  and to provide assistance to them .