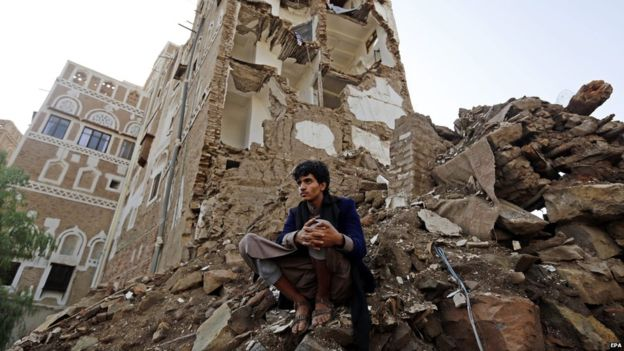 Al-Thawra Net
Saudi American aggression warplanes continued to target citizens and their properties in a number of provinces .
A military source confirmed that a women and her two children were killed in a raid targeted their home in Mjaz  Sa'ada province  while aggression warplanes launched a raid on a citizen farm in Baqam that led to heavy injuries  of two citizens .
The source pointed that the aggression warplanes launched two raids on al-Saifi camp and Qhazah old prison while a drone launched a raid on Baqam crossroads .
Four raids were launched on al-Amari area in Thobab and 7 raids on fire mount in Mokha Taiz province and five raids on Nihem Sana'a provinc,  the source pointed .
The source pointed  that the aggression warplanes launched  several raids on Hodeidah, two raids on Kokah using in one of the raids cluster bomb ,5 raids on al-Salif directorate , raid on al-Hali directorate  and another one the airport .
The source said that the aggression warplanes targeted Jizan with two raids and three raids on Najran.