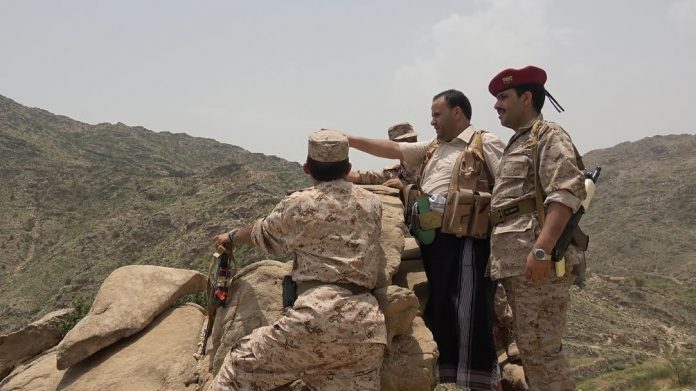 Al-Thawra Net
The head of the Supreme Political Council, Saleh al-Samad, visited today the heroes of the Yemeni army and the popular committees on the border fronts.
The head of the Supreme Political Council congratulated the heroes of the army and popular committees on their fronts for their tireless efforts to confront the unjust Saudi-American aggression.
"It is honorable and pride for us to come to visit you at the border front to learn and take some of your steadfastness and to teach our people that these men are stationed on the fronts fighting both at home fronts and in the border, those who defend the honor and dignity of this nation, and we are so pride to be present among you on the occasion of Eid al-Fitr," Saleh al-Sammad said
The President of the Council stressed that the border front considered as big threat for the Saudi enemy itself and it is a stick of Moses that would break the pride and tyranny of the enemy.
Al-Sammad called on all the Yemeni people, all the leaders and members of the army to strengthen the fronts, stressing that it does not honor anyone to see the massacres being committed against their people and their homeland and sit in their houses and do not move to face that the aggression forces .