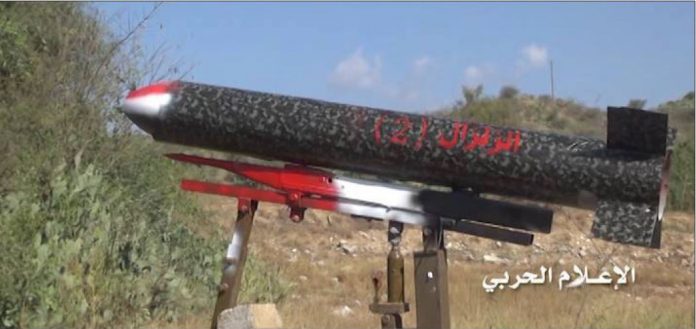 Al-Thawra Net
The rocketry  force of the army and popular committees targeted with Zilzal 2 missile groups of the Saudi American aggression mercenaries in Mawzi  in Taiz.
A military source told (SABA) that the rocketry force targeted with missile type "Zilzal2"  and a number of Katyusha rockets  the gatherings of the mercenaries aggression in Mawzi directorate causing direct casualties in their ranks.
The source pointed out  that the aggression warplanes launched 4 raids on Khaled Camp and a raid on al-Hamli area in Mawzi directorate.