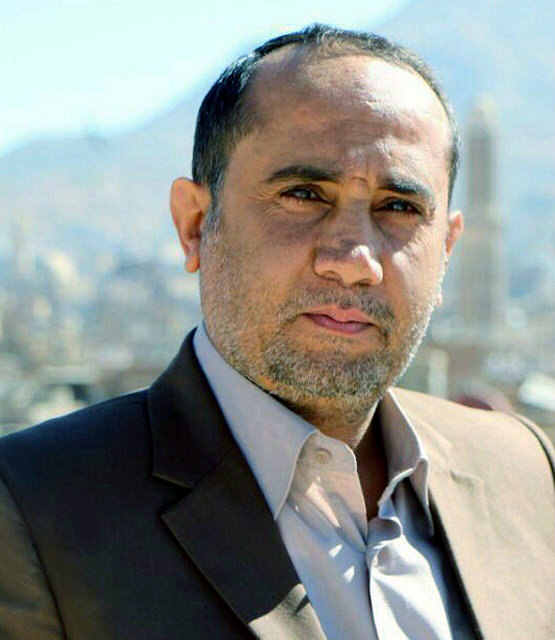 Al-Thawra Net
The Minister of Information and the spokesman of the National Salvation Government, Ahmed Hamed confirmed that the government and the Supreme Political Council provided several initiatives on the file of prisoners and break the deadlock about this file because of the intransigence of the Saudi-led coalition, its mercenaries and their total rejection of all initiatives and endeavors to move this humanitarian file.
"The aggression and its mercenaries killed and slaughtered  a number of prisoners in Taiz province  while the national Commission for prisoners ' affairs, in cooperation with social figures had   completed a number of exchanging process of prisoners," the minister said
"Whoever slaughters the captives with knives and deliberately video depicts his crime, he has lost all religious, national and human values," he added
Hamed pointed out that the slaughter of four prisoners from the Yemeni army and popular committees forces in Mawza'a in Taiz is a stable fact which wasn't covered by misleading statements from any side , calling on the United Nations and international organizations to prosecute the leaders of the Saudi-led coalition and its mercenaries.
He also indicated to the crimes committed by the Saudi-led coalition aggression and its mercenaries in the south of the country, namely arresting and enforced disappearing and torturing dozens of South people under direct American supervision, calling for the detection of this brutality and condemnation.