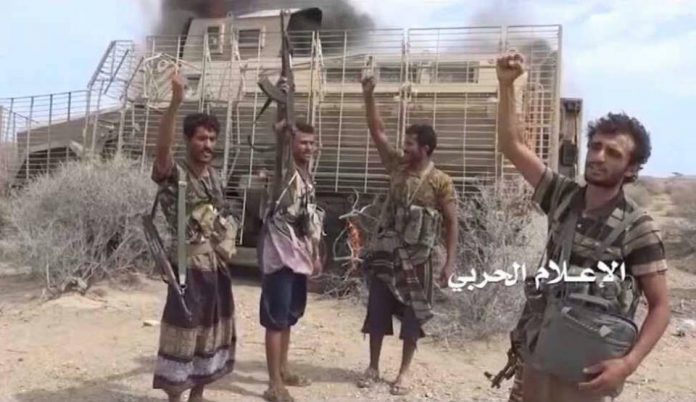 Al-Thawra Net
The Yemeni Army and Popular Committees' forces carried out specific operations on the positions of the Saudi enemy and its mercenaries over the past few hours, causing heavy casualties.
A military source said that the army and popular committees carried out a military operation on mercenaries' sites in al-Kadha'a district of al –Ma'afer directorate in Taiz province, resulting dozens of deaths and injuries in the ranks of mercenaries, while the engineering unit destroyed an armored vehicle and a military vehicle belong to mercenaries east of Mokha.
In al-Jawf province, the source confirmed that dozens of mercenaries killed in different operations carried out by the army and popular committees on mercenaries; sites in Mazawya'a and outskirts of al-Maton district, while artillery forces targeted at mercenaries' gatherings in al-Khalifin district as well as destroyed a military vehicle in  Sabreen  in the same district.
The same source pointed out that the artillery forces of the army and popular committees targeted gatherings of mercenaries north of Midi desert of Hajjah province and al-Zaher area in al-Bayda province, causing direct casualties.