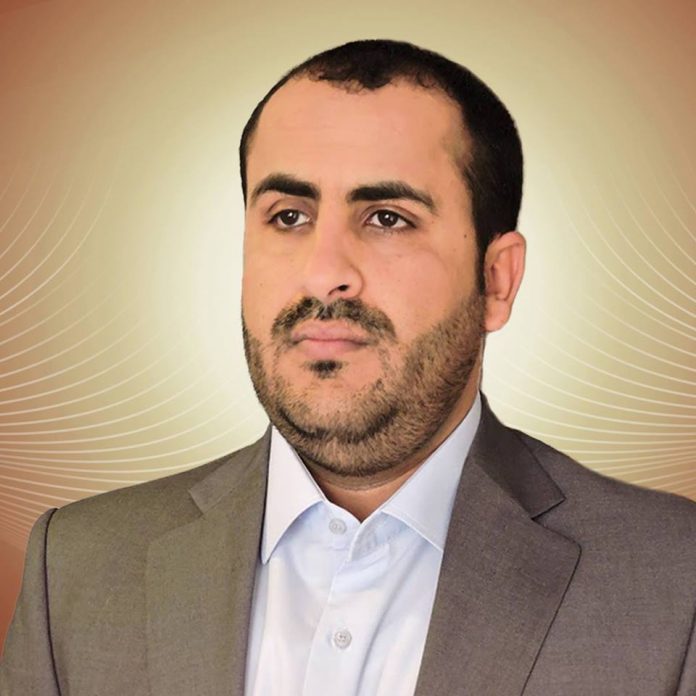 Al-Thawra Net
The Spokesman of Ansarullah, Mohammed Abdulsalam said that the international community held the consequences of continuing to provide cover for the Saudi-led coalition aggression to commit massacres and the terrible genocide against the Yemeni people.
"As a criminal nature, the Saudi Arabian and the coalition of aggression generally continue to perpetrate massacres after massacres, taking advantage of the American cover and the United Nations ' flattery," the official spokesman said in  his Facebook page.
"The Saudi- American aggression warplanes, at dawn on Friday, carried out air raids on al-Safra'a district of Sa'ada province, committing the most heinous and brutal massacre, killing a whole family of Taha al-Dharafi (nine Martyrs, Women and children) and other wounded, as well as three citizens were killed by the aggression raids, targeting their car in Razih directorate," Mohammed Abdulsalam added
He also confirmed that the bloodshed of Yemenis would only lead to more steadfastness in all fronts to defend the dignity and the sovereignty of their country.
The Spokesman of Ansarullah  called on  the Yemeni Army and  Popular Committees' forces  to step up their  military operations against the Saudi- American aggression and its  mercenaries wherever.