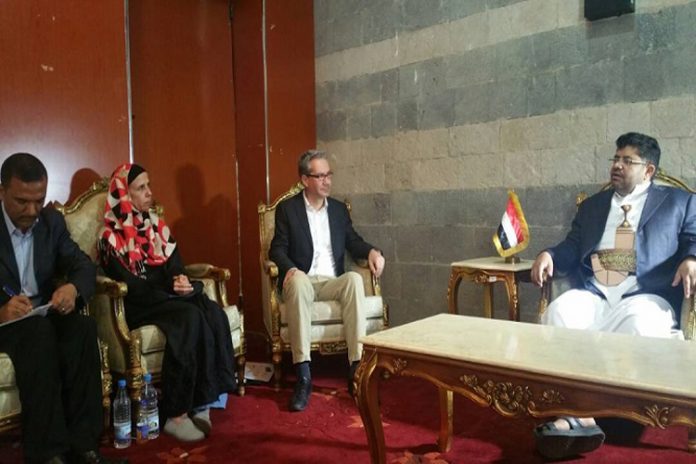 Al-Thawra Net
The head of the Supreme Revolutionary Committee, Mohamed Ali al-Houthi, met the Middle East operations manager of Médecins Sans Frontières organization Pablo Marco, who is visiting Yemen.
During the meeting, Mohamed Ali al-Houthi, called on the MSF to convey the tragedy of the Yemenis and their suffering due to the Saudi-American aggression, blockade and cutting off salaries in addition to the consequences of spreading the epidemics and diseases as result of the blockade.
Al-Houthi said that the United Nations should recognize that the Yemenis view its negative role as a partner in the aggression against them and that the organizations must press the United Nations to stop this role.
He praised the positive role played by MSF, calling for expanding its work and stepping up its efforts in providing medical services.
The meeting dealt with the nature of the visit, the role and functions of the organization under the current circumstances.
The regional head of the organization met with a number of officials of the Ministry of Health, and discussing a number of cooperation aspects between the two sides.