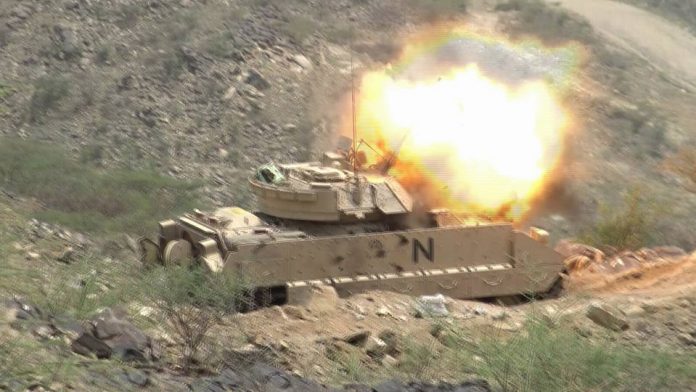 Al-Thawra Net
A number  of Saudi-American aggression mercenaries were killed and others wounded in the  al-Dabab  area of Taiz province .
A military source told the Saba news agency that the army and the popular committees have resisted the attempt to creep by the mercenaries of the aggression in  al-Dabab front, resulting in the death and wounding of  a large number of them .
The source pointed out that the aggression warplanes  launched three raids on  al-Shabkha mountain  in Mawzi  directorate  in Taiz  province .