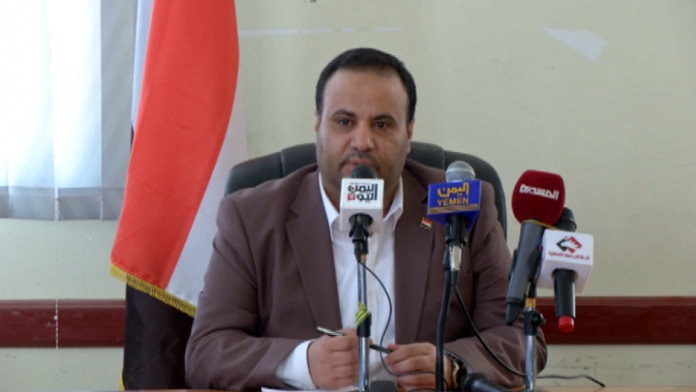 Saleh al-Sammad, President of the Supreme Political Council, said in a speech on the occasion of the celebration of the 26th of September, addressing the Saudi-led coalition if you want us to stop the ballistic strikes ,you must stop your strikes on our country.
President Saleh al-Sammad said that the Saudi regime could not defeat the revolutionary spirit of our people, which once again overthrew Saudi hegemony in the September 21 revolution.
Al-sammad added that it liberated us from local tyranny .
The President, addressing the Saudi-led coalition'paid fighters, "You are not more than tools.
The president al-sammad praised the Yemeni joint forces and said "The Yemeni joint forces will move ahead in striking Saudi territory and soon the UAE ,too".
Pointing that we are ready to stop the rockets strikes outside the borders of the Republic of Yemen in ,so that your air strikes should be stopped.
The President al-sammad stated that all the people should prepare for a new stage of escalation in the face of the Saudi-led coalition on all fronts.