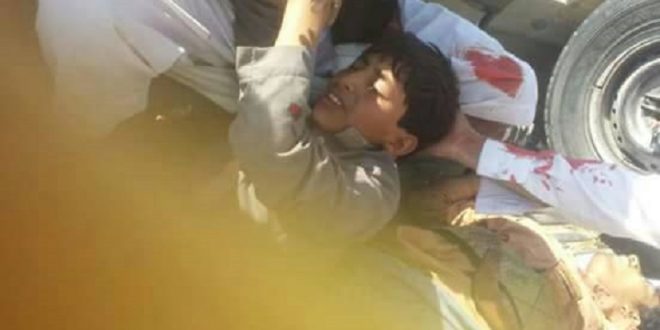 Al-Thawra Net
Two people were killed and five others were wounded Wednesday in clashes between demonstrators and militiamen of Saudi aggression in front the governmental Complex in Marib city.
A local source told Saba News Agency that fierce clashes broke when the militiamen of Saudi aggression attempt to break up demonstrators in front of the governmental complex, killing two people and wounding five others.
The source pointed out that the demonstrators are demanding the change of the security director was appointed by the coalition of aggression in addition to other rights demands.
The city of Marib is going on a great tension due to the ISLAh Party's attempt to impose one of its leaders as the director of security for the province.