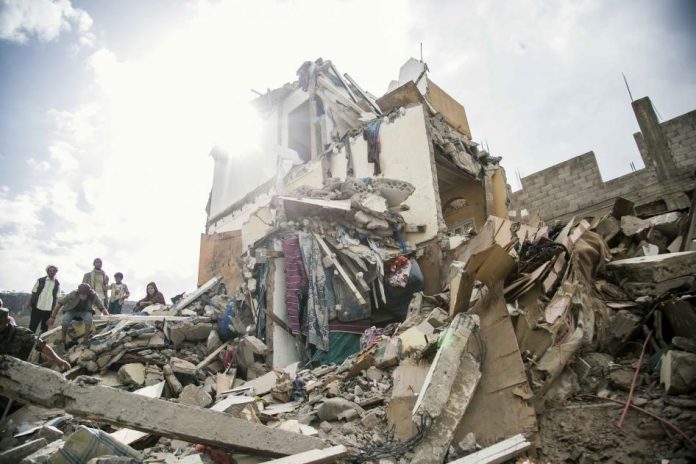 Al-Thawra Net
Five civilians, including a child, were killed and two others were injured as a result of the continued Saudi American- aggression that targeted and destroyed houses and citizens  properties during the past hours .
A military source told SABA that three citizens were killed, including a child, following two raids on  Manabah district in Sa'ada province . Three other citizens were also killed by Saudi border guards in Razih directorate .
The source pointed out that the Saudi air force launched six raids on the farms of citizens in al-Jurr  area and two raids on 25 Mika Brigade in Abs  directorate HAajjah  province . The warplanes also launched  three raids  on Ibn Sina clinic at  Harad directorate , and launched two raids on Mount Yam in Nehim .
The source stated that the hostile aircraft launched 11 raids on Mokha district in Taiz province , and a raid by a drone on Mwazi directorate  and targeted with  two raids  al-Ghail districts in Al-awf province .
According to the source, the Saudi Air Force launched 15 raids during an attempt to advance  on Al-Shorfa position  in Najran and targeted two areas south of al-Tala position and 11 raids  targeted the city al-Rabwa in Assir