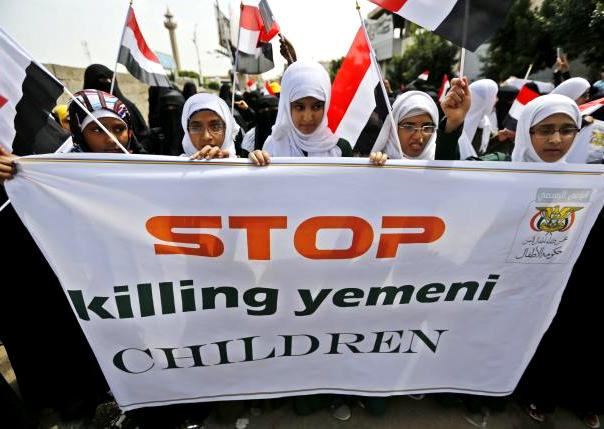 Saudi Crown Prince Mohammed bin Salman led his regime in crisis to the first direct confrontation with the new US administration after the announcement of U.N. Secretary-General Antonio Guterres that led to add Saudi Arabia to the blacklist for its aggression on Yemen to the blacklist amid the political repercussions produced by Salman's visit to Moscow in the corridors The international organization in Moscow and Washington.
In an effort to dampen controversy surrounding the annual children and armed conflict report, the draft blacklist – contained in an annex to the full report – is split into "listed parties that have put in place measures during the reporting period to improve the protection of children" and those which have not.
"In Yemen, the coalition's actions objectively led to the listing for the killing and maiming of children, with 683 child casualties attributed to this party, and, as a result of being responsible for 38 verified incidents, for attacks on schools and hospitals during 2016,".
"The coalition is included in section B of Annex I, as it has put in place measures during the reporting period aimed at improving the protection of children," the draft said.