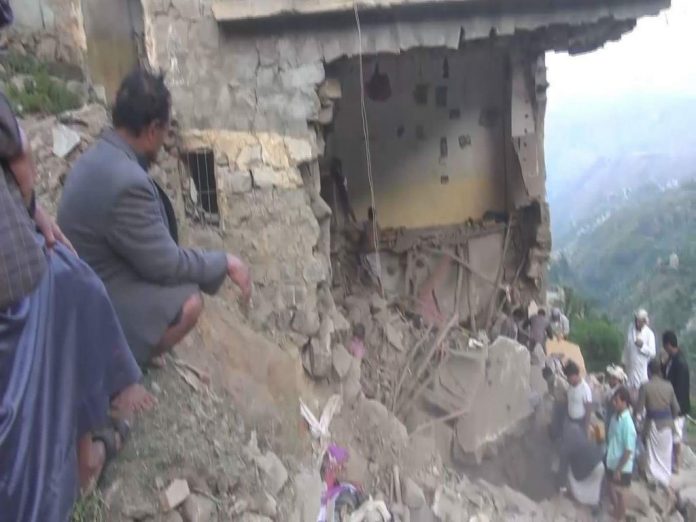 Al-Thawra Net
The Saudi-American warplanes  continued to target citizens' properties in a number of governorates during the past few hours .
A military source told SABA  that the air force targeted five houses and two vehicles of citizens in  Baqam district in Sa'ada province, and carried out a raid  on Mnuph directorate a raid on the public road down Meran Mount Haidan directorate  and launched a raid on the directorate of Shada .
The source pointed to the death of a number of cows as a result of the targeting by the Air Force in al-Msloub  directorate in al-Jawf province .
The hostile aircraft launched a raid on a fuel station in Abs district , 15 raids on the districts of Harad and Midi in Hajjah province Ten separate raids were also carried out on Najran and two raids  on Wadi Jara and  al-Dud mount  in Jizan.