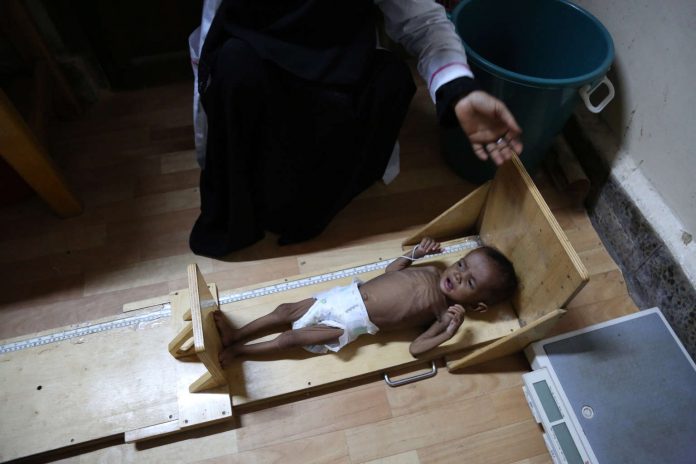 The cholera epidemic in Yemen has become the largest and fastest-spreading outbreak of the disease in modern history, with a million cases expected by the end of the year and at least 600,000 children likely to be affected.
The World Health Organization has reported more than 815,000 suspected cases of the disease in Yemen and 2,156 deaths. About 4,000 suspected cases are being reported daily, more than half of which are among children under 18. Children under five account for a quarter of all cases.
Yemen: aid offers 'only hope of survival' in cholera epidemic, says Priti Patel
Read more
The spread of the outbreak, which has quickly surpassed Haiti as the biggest since modern records began in 1949, has been exacerbated by hunger and malnutrition. While there were 815,000 cases of cholera in Haiti between 2010 and 2017, Yemen has exceeded that number in just six months.
Save the Children has warned that, at the current rate of infection, the number of cases will reach seven figures before the turn of the year, 60% of which will be among children. In July, the International Committee of the Red Cross predicted there would be 600,000 suspected cholera cases in the country by the end of the year.
Tamer Kirolos, Save the Children's country director for Yemen, said an outbreak of this scale and speed is "what you get when a country is brought to its knees by conflict, when a healthcare system is on the brink of collapse, when its children are starving, and when its people are blocked from getting the medical treatment they need".
Kirolos said: "There's no doubt this is a man-made crisis. Cholera only rears its head when there's a complete and total breakdown in sanitation. All parties to the conflict must take responsibility for the health emergency we find ourselves in."