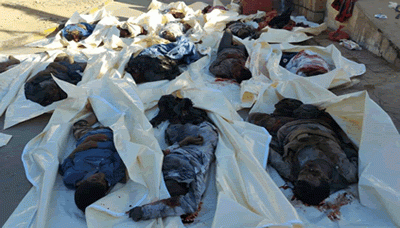 Thirty people were killed and wounded today's  morning in a raid for the  Saudi-American aggression warplanes targeted the  Night market at Sohar directorate  in Sa'ada province .
A security source in the province told the Saba news agency that the aggression launched a raid on a  crowded hotel  with workers and owners of  in the center of the Night market which led to the death of 21 citizens and wounded nine others serious injuries .
The source condemned the heinous crime against innocent citizens.  The source pointed out  that the international silence encourages the aggression to commit more crimes .