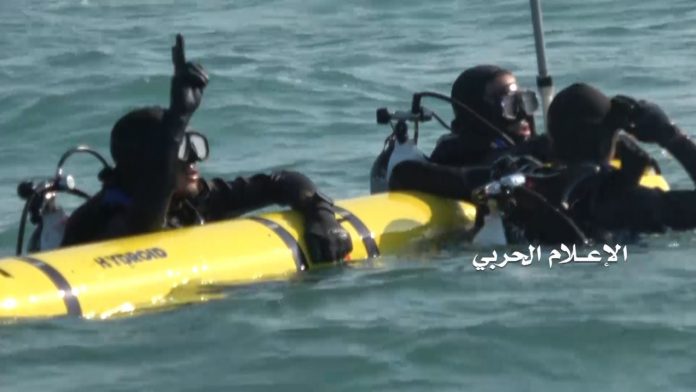 Al-Thawra Net
The army and popular forces destroyed 1,569 military vehicles and eight naval units, and shot down 29 aircraft of the US-Saudi aggression in 2017.
On the other hand, the army and popular forces launched 45 ballistic missiles during the same year.
The military and the Popular forces destroyed eight Abrams tanks, 196 armored vehicles, 31 tanks, 1,337 various ordnance of the US- Saudi aggression and its mercenaries, according to a report issued by the military Information, Saba got a copy of it.
the naval forces and the coastal defense destroyed eight naval military pieces of the Saudi-American aggression in 2017, distributing over two boats and four battleships, and a spy submarine and a frigate.
The report said that the air defenses of the army and the popular forces shot down 29 aircrafts, including two F-16 and one F-15, and one Typhoon, two Apache, a Black Hawk, and a helicopter, and a MQ9 plane, and 19 spy aircrafts.
The missile force of the army and the popular forces fired 45 ballistic missiles into the depth of the Saudi and UAE positions and their mercenaries on various fronts, including three Burkan-1, and three Burkan-2, three H-2, and three Zelzal-3.
Ballistic missiles launched last year also included a winged cruise missile and a Qaher missile M-2, and a missile has not been revealed yet.
During the same period, the missile force also fired 293 homemade missiles, distributing to 62 Zelzal-1 missiles, 109 Zelzal 2 missiles, 10 Sumod missiles, five al-Sarkha, Cry, missiles, 1 al-Sarkha-2 missile, 4 al-Sarkha-3 missiles, 38 Uragan missiles, 57 Grad missiles and seven other missiles.
According to the report, the sniper units of the army and the popular forces managed during the last year to shot and killed 399 Saudi soldiers and 1,894 mercenaries.
The army and popular forces carried out qualitative military operations on the positions of the Saudi enemy and its mercenaries.
The army and popular forces broke 552 moves, causing the enemies losses at their ranks, despite the air support by the aggression warplanes.
The army and popular forces burnt 43 weapon stores of the enemy and its mercenaries in 2017.