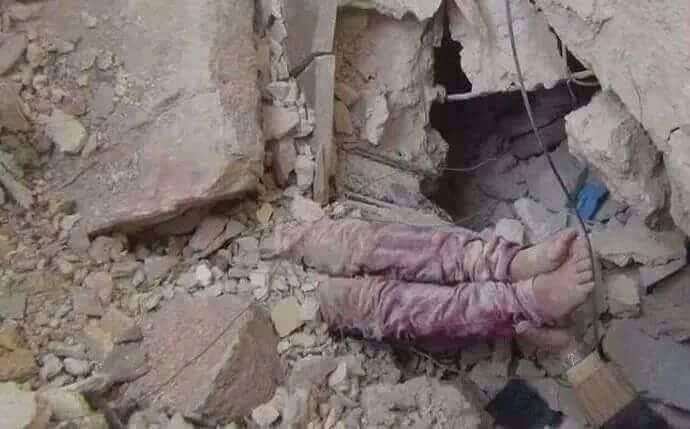 The Saudi American  aggression warplanes  targeted a number of governorates of the republic, Assir and Najran with 31 raids during the past hours, resulted in the death and injury of 18 citizens and damaged their property .
A military source told SABA  that the air warplanes  launched six raids on a restaurant in the directorate of Zabid, Hodeidah province that  killed nine citizens and wounded nine others .
The source pointed out that the warplanes  launched two raids on the directorate of al-Jurhai in Hodeidah , two raids on  Al-Nahdeen Mount  in the capital Sana'a and four raids on the Directorate of Nehim .
In the province of Sa'ada, the source pointed out that the aggression launched a raid on a truck for a farmer on the highway in the department of Sohar , two raids on the directorate of Kataf, while the homes and farms of citizens affected in different areas of the border directorate of Shada by a rocket attack and a Saudi gun .
The hostile aircraft launched four raids on al-Muhashmah two raids on  the directorate of al-Khab and al-Shaf in Al-Jawf province and a raid on the directorate of Sarwah in Marib province .
according to the source, the Saudi warplanes launched four in Asir and three raids on the in Najran .