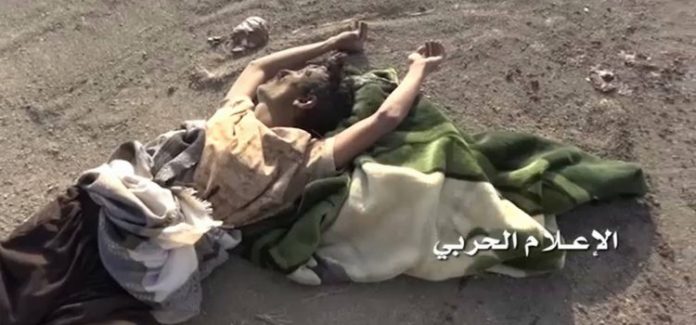 Al-Thawra Net
Dozens of US-Saudi-American aggression mercenaries were killed and others were injured by the Yemeni army and popular committees' forces on Wednesday.
A military source told SABA that the Yemeni army and popular committees' forces bombed mercenaries' positions in Maqbana district, leaving dozens of mercenaries killed and injured.
The same source said three mercenaries were shot dead North and south of the Khalid Camp and three others north of the Western Coast.
The rocketry and artillery forces targeted the gathering of mercenaries and their mechanisms west of Khaled Camp in Mawza area, causing deaths and injuries on their ranks and t burning a military vehicle south of the camp.
The source added that the artillery forces bombed groups of mercenaries in the Western Coast, causing death and injury on their ranks.