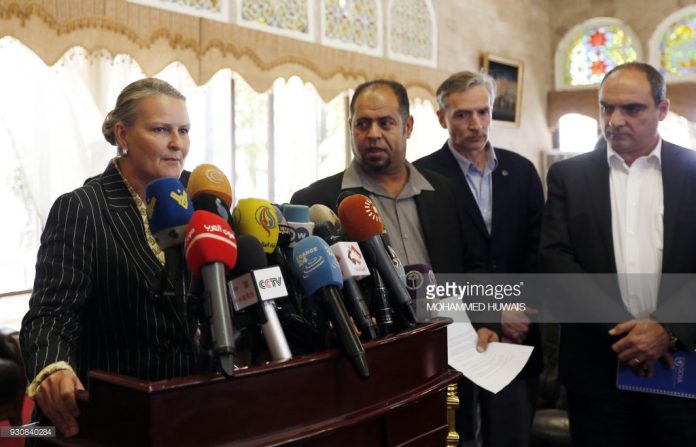 Al-Thawra Net
The United Nations Humanitarian Coordinator for Yemen, Lise Grande arrived in Sana'a today.
In a press conference at Sanaa Airport, Grande expressed her pleasure for being the humanitarian coordinator for Yemen.
"The world's largest humanitarian catastrophe is in Yemen and millions of Yemenis depend on humanitarian aid to survive," she said.
She noted that the Secretary-General of the United Nations will hold a conference on 3 April, attended by a number of countries to provide assistance and support to Yemen.
NGOs and the United Nations need nearly $ 3 billion to address the humanitarian disaster in Yemen, of which $ 1 billion came from donors.
The priority is to focus on food insecurity, where nearly 17 million people are food-insecure in Yemen, she added.