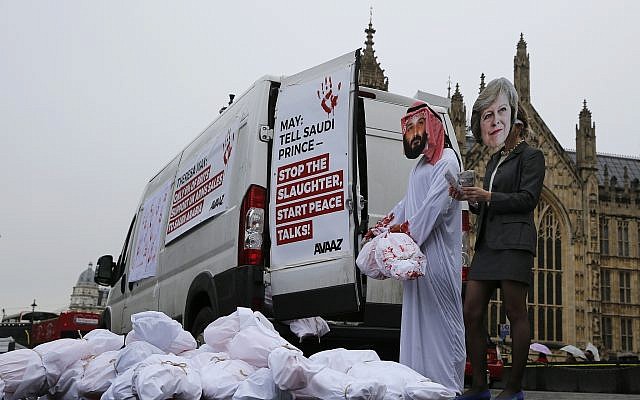 Al-Thawra Net
Saudi Arabia's crown prince is starting a three-day visit to the UK amid protests planned against his country's role in the war in Yemen.
Saudia Arabia's crown prince is beginning a visit to Britain, where he has been met with protests against the war in Yemen.
Prime Minister Theresa May's office says she will "raise deep concerns at the humanitarian situation" in Yemen when she meets Mohammed bin Salman.
A Saudi and its allies launched a military airstrikes campaign against  in Yemen in March 2015.
Opponents say Britain has been slow to condemn abuses by Saudi Arabia, a major purchaser of UK-made weapons.
Britain is rolling out the red carpet for the 32-year-old heir to the Saudi throne, who has vowed to modernize his deeply conservative country.
Bin Salman will have lunch later on Wednesday with the Queen and dine later with Prince Charles and Prince William.
Source: AAP – SBS