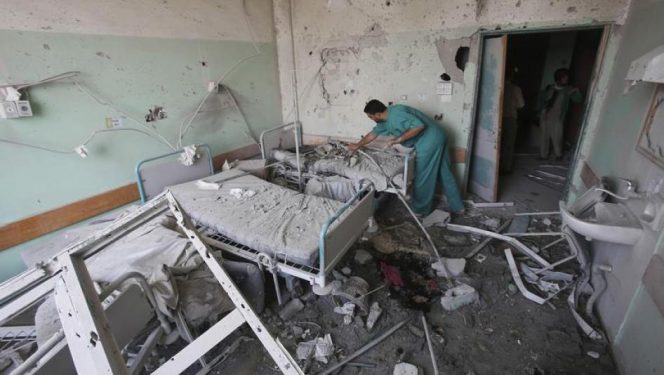 By: Shefa'a A.
Hospitals and healthcare centers across Yemen are running out of necessary medical items for cancer patients due to Saudi-led coalition's direct bombardment on everything in Yemen including medical facilities and its crippling blockade that has prevented the flow of medical supplies to Yemeni hospitals.
It is estimated that the number of victims of war crimes against only patients in Yemen as to be the same of the number of patients in one of the largest hospitals in the world,such as Chang Gung Memorial in Taiwan or UCSF Medical Center in the Unaited State wich contains at least ten thousand beds.
Monthly treatment for each cancer patient costs $3,000, while many patients in Yemen who can afford the expenses are not even sure if they can receive the next dose of their medicine a week later as cancer therapy centers are running out of necessary supplies.
Most of cancer patients treatment depends on donations, but because of the ongoing war and the inability of the center to receive medical aid from international organizations due to the blockade, many life-saving drugs have become scarce in several provinces of Yemen.
Last month, the UN called for what it referred to as a record $2.96 billion aid for war-ravaged Yemen, where Saudi airstrikes, looming famine, and epidemics have claimed the lives of thousands of people.
According to the World Health Organization's latest count, the diseas outbreak in Yemen caused by the Saudi-led war has killed 2,167 people since the end of 2017 and is suspected to have infected more than one million people.
The UN has described the situation in Yemen as the "world's worst humanitarian crisis."
More than 14,600 Yemeni citizen have been killed since the onset of the Saudi-led war on Yemen in 2015,as more as country's infrastructure, including hospitals, schools, and factories, has been reduced to rubble in military strikes.