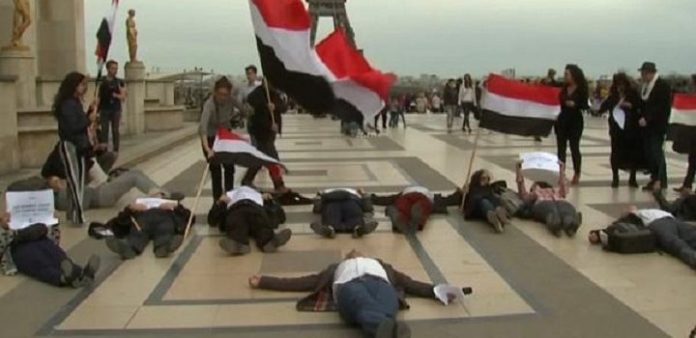 Activists in Paris had demonstrated against Saudi Arabian due to Saudi`s crimes in Yemen
The protesters raised the Yemeni flag and chanted slogan on against Saudi Crown Prince Mohammed Bin Salman.
Emmanuel Macron will meet the Crown Prince on Tuesday. The French President is under growing domestic pressure over arms sales to Saudi Arabia.
Ten human rights organizations also want him to insist the kingdom lift a blockade that's aggravating the humanitarian crisis in Yemen. The United Nations says 10,000 people have died in the fighting in the Yemen conflict.