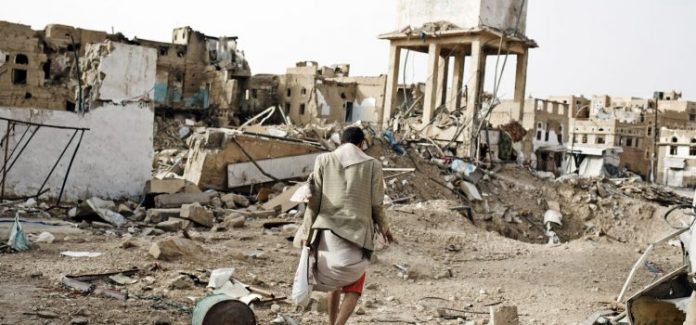 Saudi Warplanes continued its crimes against children and women in the past 24 hours, killing four children and injuring 11 others, including women and children .
A military source told SABA  that four children were killed and 10 others were injured, including a woman and children, following two raids by the warplanes  on the Gammar district in Sa'ada governorate .
The source said that the aggression launched two raids on the new university in Sa'ada, which led to the death of the guard, and destroyed  a citizen's house  of the directorate of Baqem, and launched a raid on the region of  Razih directorate and another raid on the district  of Sohar .
Different areas of the directorates  of Razih and Shada border were bombed by  Saudi missiles and artillery bombardment of, and also bombed  below Mount Meran in the directorate of Haidan .
In the capital, Sanaa, the aggerssion warplanes  launched two raids on the Aviation College and seven raids on Sana'a International Airport  and Al-Dailami base .
The source pointed out that the hostile aircraft launched a raid on the directorate of Harf Sufian in 'Amran governorate and 13 raids on different areas of Harad and Midi .