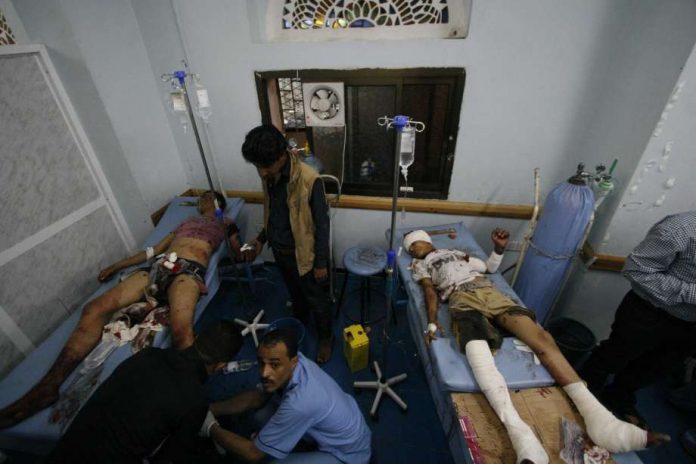 The Saudi warplanes  targeted more than 15 raids in the governorates of Sa'ada, Taiz, Sana'a . The border areas were hit by rocket and artillery fire, resulting in the death and injury of a number of citizens, including women and children, in the last 24 hours .
A military source told SABA that four citizens were killed and others were injured, including children and women, in air raids on the house of a citizen in Khadir district in Taiz province .
The aircraft targeted by a raid one of the bridges leading to the al-Salou district .
The source said that the aircraft launched two raids on the directorate of Baqm and two raids on the area of ​​ Menabah border directorate which was exposed to different areas of the missile and a Saudi artillery .
The source confirmed the injury of a woman  by rocket and artillery shelling on different areas of the border district of Shada, and a similar bombing targeted areas  in the  directorate of Razih .
The source pointed out that the hostile aircraft launched two raids on the Bani Mahalh district in the directorate of internal Hahima in  Sana'a province .
The Saudi aggression launched seven raids on the black tributaries off the port of Alib in Asir