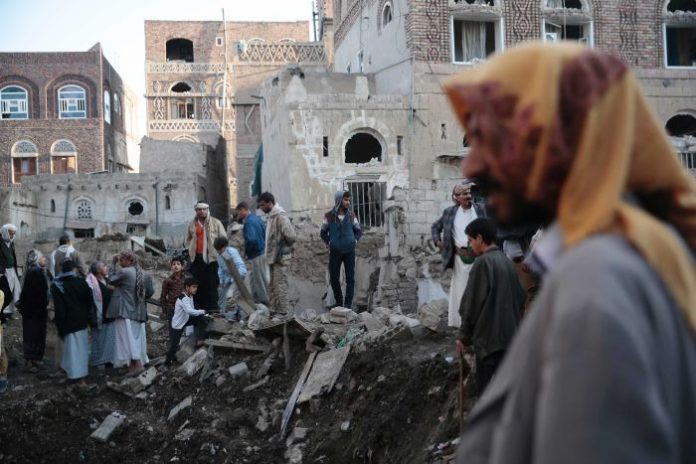 Al-Thawra Net
The US-backed Saudi-led coalition aggression warplanes launched over 38 airstrikes on several Yemeni provinces over the past 24 hours, according to a report combined by SABA News Agency.
In Saada province, the coalition aggression warplanes waged an air strike on the court building led to it destructions,  two others airstrikes on Jahlah and Burkans areas of Razih border district, an air strike hit Ghafera district, and 8 air strikes on Hasimah area in Zaher district.
In the same province, two air strikes were waged on Sihar district, two air strikes on Hidan district, and six air raids hit Safra district, one air raid targeted Maran district and an air strike hit Marn district.
In Jawf province, a woman was killed and a child injured on Friday by the fires of Saudi-backed mercenaries in Maton district.
In Hajjah province, the Saudi-led coalition warplanes launched five air strikes on Mazraq and Faj Harad districts and five other raids on Midi district.
In Red Sea port of Hodeida, the Saudi-led coalition warplanes on Saturday morning waged two air strikes on Lahia and Durihemi districts.