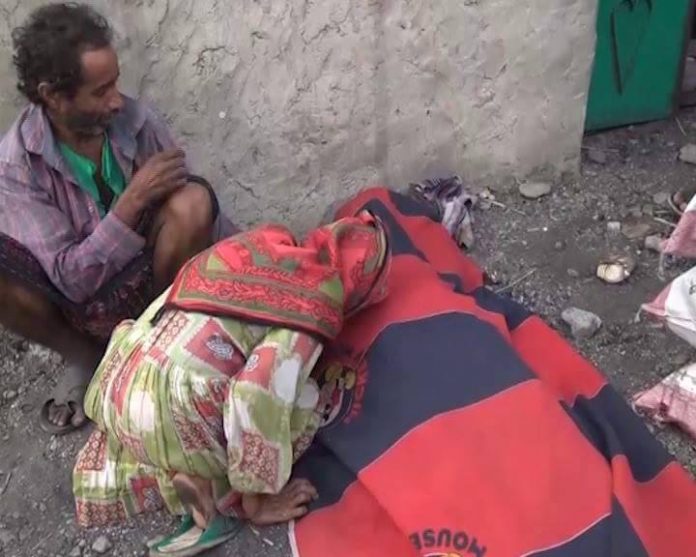 Three women were killed in raids by the US-Saudi Aggression on the directorate of Nehim in Sana'a Governorate.
A security source confirmed that the aggression warplanes targeted a group of women in a farm in the village of Ayyal Mohammed with a number of air raids resulted in the death of 3 women and a fourth seriously injured .
The aggression  warplanes launched 3 air raids on a glass factory and 3 other raids on a tuna plant in the area of Thoma directorate  of Nehim .