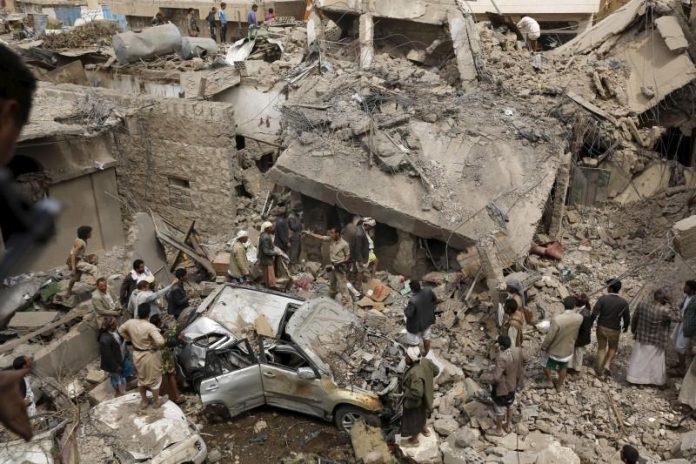 Ten civilians were killed and injured  by air raids and rocket and artillery shelling on the border areas during the last 24 hours .
A military source told SABA  that three citizens were killed and two others were injured by three air raids targeted two cars in  Kataf area  Sa'ada province .
Three women were injured by two air raids on the home of a citizen in the district of Baqam. A citizen of the Razih directorate was injured by the fire of the Saudi border guards. A child was also injured and a number of livestock were killed as a result of the rocket fire .
The source pointed out that the US-Saudi aircraft launched five raids on the  directorate of Baqem and a raid on the Bani Muaz area of the department of Sohar .
Saudi rocket and artillery shelling targeted different areas of the Baqim and Razih districts .
In the province of Sana'a, the warplanes  launched a raid on a domestic gas station in Al-Qallad area in Bani Matar directorate caused material damage .
The source said that hostile aircraft targeted the directorate of Beit al-Faqih south of the province of Hodiadah  with five raids, and launched three raids on the area of  Kilo 16 .
According to the source, four raids were carried out on the directorate of Sarwah in Marib province .