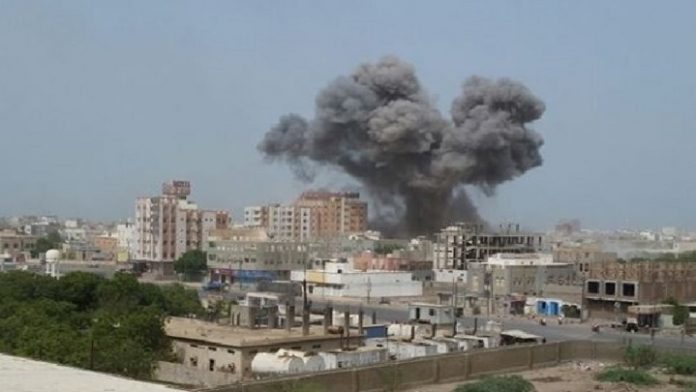 The US-Saudi aggression continued its raids , missile and artillery bombardments on a number of the governorates of the republic during the last 24 hours .
A security source told the Saba news agency that the air aggression launched a raid on the directorate of Kataf in Sa'ada province, while the directorate of Baqam was hit by rocket and artillery and targeted by two raids .
The source pointed to the death of a citizen and wounding of  another in a rocket and artillery bombardment of the directorate of Shada , and launched a raid on the same directorate, while populated  villages in  directorate of Munbh were targted by a rocket and a Saudi gun .
In the capital, Sana'a, the warplanes launched a series of raids on Sana'a airport and al-Dailami base, targeting a house belonging to a citizen in Al-Jaruba area .
The source said that a citizen was killed during the bombing of mercenaries of his house in the village of Mughniyeh in the directorate of al-Qubaytah in the province of Lahj, and launched nine raids  on the districts of Harad and Midi in Hajjah province .
According to the source, the warplanes launched 15 raids on the port of al-Tawal in Jizan, and  targeted by a raid on the position of Hammad in Najran .