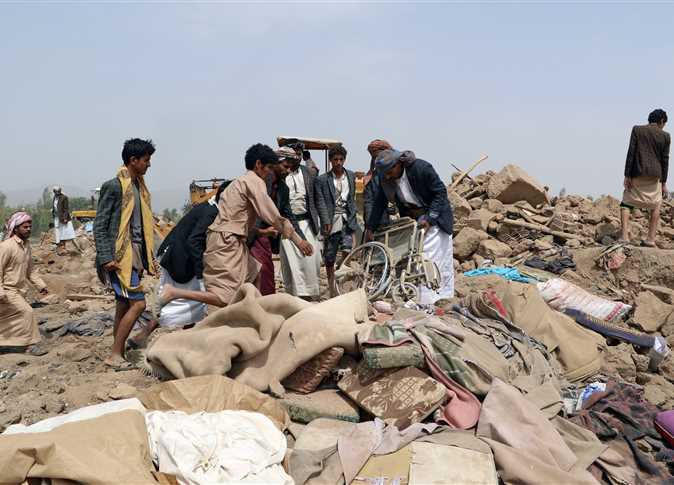 The US-Saudi aggression continued to target citizens in the governorates of the republic during the past 24 hours, resulted in the death and wounding of seven citizens .
A military source told SABA that four citizens were killed and two others were injured as a result of the targeting of the warplanes  to the agricultural extension office in the directorate of al-Durahmi in Hodeidah.
The warplanes  carried out three raids on the government compound in Zaidiyah directorate, four raids south of the al-Durahmi directorate, and two raids on  al-Salif district.
The source pointed out that the correspondent of the Al-Masirah channel Ali  Al-Sharqbi was hit by a missile attack and a Saudi gun while covering the villages of Baqam directorate in Sa'ada province . The shelling targeted densely populated villages in Razih and Menbah border areas . The  Saudi attack launched more than 200 rockets and missiles at residential areas in Baqem.
The source said that the warplanes  launched a raid on a house in district of Razih, and targeted a house in Bani Saad district.
The warplanes  launched a raid on Heifan district  in Taiz province and two raids on the directorate of Sarwah in Marib province.
According to the source, the enemy aircraft launched four raids on al-Tala position and the desert of Ajashar in Najran.