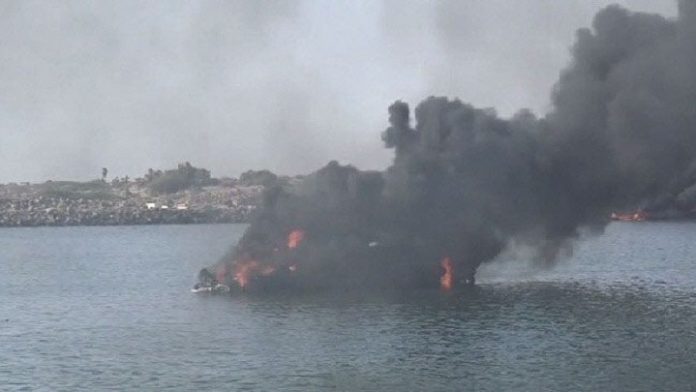 The aggression warplanes  continued its criminal raids on the governorates of Sa'ada, Hodeidah and Sana'a, which led to the death of 14 citizens, including 13 fishermen, and injured others while eight others were missing in the past 24 hours .
A security source told the Saba news agency that 13 fishermen were killed and eight injured and others were missing following an air strike on two fishing boats near the island of al-Sa`bal in the province of Hodeidah .
The source pointed to the death of a girl who was injured by a bomb explosion carried by the air raids on residential areas in the directorate of Razih, Sa'ada province. The warplanes also  launched four raids to the area of ​​Ammar and a raid on a poultry farm in the area of ​​Kani directorate of al-Sufra'a .
The farms and houses of citizens in the directorate of Baqam  were targeted by  a missile bombardment and Saudi artillery . The warplanes launched five raids  on the directorate .
According to the source, the hostile aircraft launched two raids on the village of Gharza in  Hamdan district in the  province of Sana'a and targeted by a  raid Camp Al-Hifa in the capital Sana'a .
The source pointed out that the mercenaries of the aggression targeted by  artillery farms of  citizens in the area of ​​Al-Gbaysat directorate of Sarawah  in Marib province .