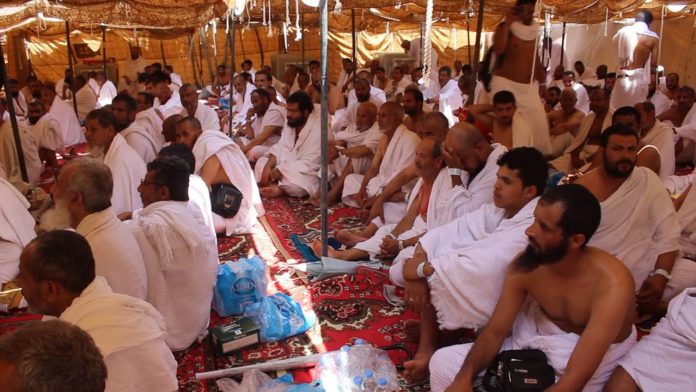 The Ministry of Awqaf and Guidance confirmed the intention of the Saudi regime to prevent Yemeni pilgrims from performing Hajj for the fourth year in a row .
The Undersecretary of the Ministry of Hajj and Umrah Abdullah Amer said in a press conference today in Sana'a that the Saudi regime is politicizing the Hajj .
He stressed out  that no Yemeni pilgrims have been admitted since the beginning of the aggression officially .
. Amer pointed out that the Saudi regime imposed heavy financial fees on Yemeni pilgrims and put in their way difficulties that hindered their promotion .
He stressed that the Saudi regime and its tools manipulated the quotas for the governorates that were implemented during the last period, and gave the provinces under the authority of the Supreme Political Council a small proportion of these quotas,  100 pilgrims per million.
The Undersecretary pointed out that the Saudi regime also closed all land, sea and air ports in front of the Yemeni pilgrims, and they are only allowed to cross from " Al-Wdiah  port" which is not suitable for the pilgrims .