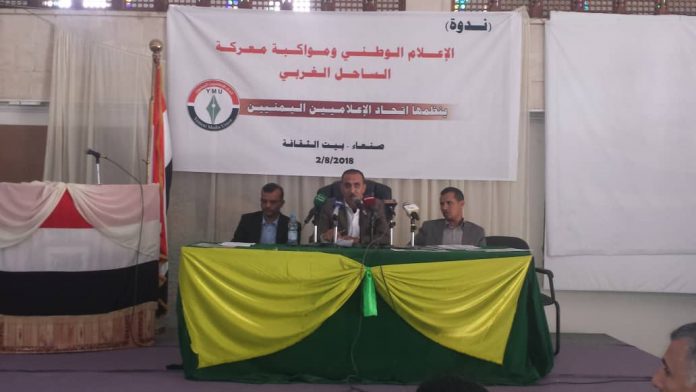 Al-Thawra Net
Yemeni Journalists Union held on Thursday an expanded meeting to discuss the role of the national media establishments in exposing Saudi-led aggression coalition's war crimes in Yemen.
The meeting stressed the importance of activating the national media message to enhance its role in strengthening the people's steadfastness and confront the aggression media propaganda.
The meeting, held by deputy minister of information Hasham Sharaf al-Dain in Sanaa.
The participants praised the great roles achieved by the local media in exposing Saudi-led coalition media, which telecast to mislead the world's public opinion.