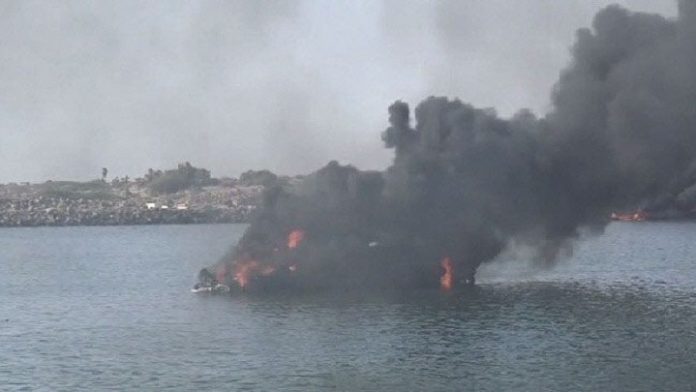 20 citizens were killed by US planes and battleships  during the last 24 hours .
A security source told Saba news agency that 18 fishermen  killed and one fisherman survived  in the province of Hodeidah after the attack on their boat in the Red Sea .
The source pointed to the death of two citizens and the destruction of a bulldozer belongs  to them  by several raids launched by hostile aircraft in  the directorate of al- Durahmi, also the warplanes  launched a raid on the naval college in Hodeidah .
In the province of Sa'ada, the warplanes  destroyed two houses of a citizen in the area of ​​the the directorate Razih and , rocket and artillery shelling targeted a number of areas of the of Manbah directorate  and houses and farms citizens in the directorate of Baqem .
The source pointed out that the enemy aircraft launched five raids, one of them on the home of a citizen in the area of ​​Mughram Baqam directorate, and four raids on the directorate of Shada border directorate .
The source said that the air aggression launched eight raidss on Mount Tuwailq in Jizan and four raids on  Mujazh in Assir .