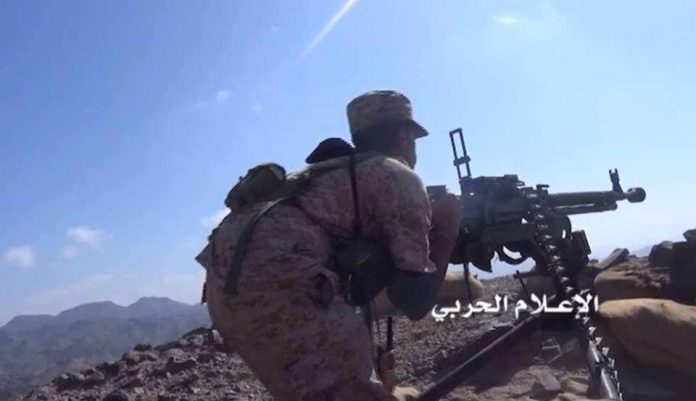 A number of mercenaries of the Saudi-American aggression were killed and others wounded, in an offensive operation by the army and  popular committees in the Front Nehim .
A military source for "al-Msirah Net" that the army and the popular committees carried out –  a surprise attack on the positions of mercenaries in the Red hill and behind the black hills .The source confirmed that  a number of mercenaries were killed   and wounded in the ranks of mercenaries .
The source added that five of the mercenaries of the aggression were killed in an ambush  in Hrieb Nehim .