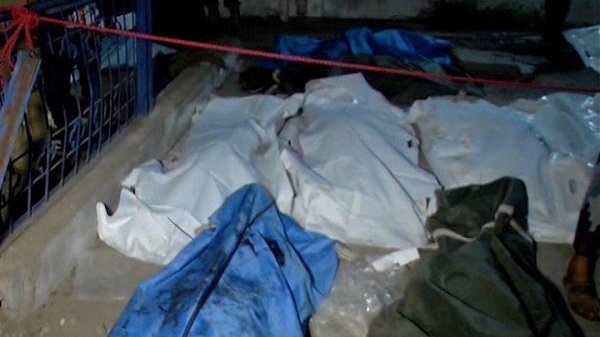 The Saudi aggression and its mercenaries targeted the fishing boats, houses and farms of the citizens in the governorates of Hodeidah, Lahj and Sa'ada, resulting in the death and injury of 19 citizens, including children and women, during the last 24 hours .
A security source told Saba news agency said that three citizens were killed and 10 others were injured following continuous artillery shelling by the forces of aggression on the homes of citizens in al-Durahmi  directorate in Hodeidah governorate .
A woman was killed and a child was injured when the forces of aggression attacked the houses and farms of the citizens north of al-Tahita directorate, while Aggression launched two raids on a citizen farm in the district of Bagel .
Nineteen fishermen are still missing as a result of the air raids on their fishing boats near the island of Akban .
The source confirmed the injury of two children as a result of the fall of a shell fired by the mercenaries  of the aggression on their home in the directorate of al-Kubaytah province of Lahj .
The source said that a boy and a girl were injured and the property of citizens were damaged with a rocket and a Saudi artillery on the directorate of Manaba border, and targeted a similar shelling directorate of Shada and populated villages in the directorate of Razih border in Sa'ada province .
The source pointed out that the hostile aircraft launched in the province of Sa'ada several raids ,seven raids on different areas of the directorate of Baqam, and launched a raid on the highway between Razih and Shada led to the burning of a citizen's car