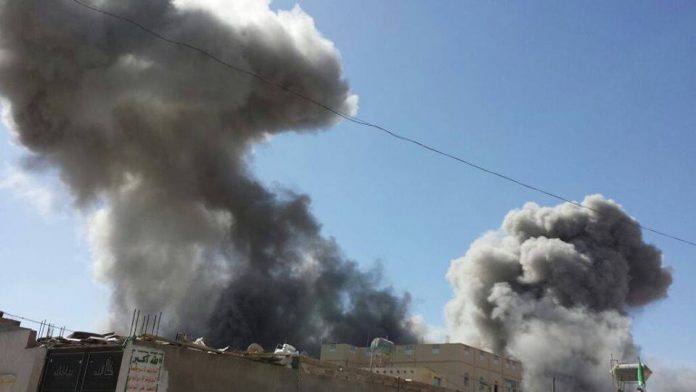 The Saudi warplanes launched a series of raids on a number of governorates of the republic, while mercenaries targeted the homes of citizens in the province of Lahj, wounding a woman and her child during the past 24 hours .
A security source told Saba news agency that the mercenaries of the aggression targeted the houses of the citizens in the directorate of al-Kubaytah, the province of Lahj, injuring a woman and her child .
The source pointed  that the  aggression launched four raids on  Azhour area and a raid on the Al-Ali district of Razih border directorates , while rocket and artillery bombardment targeted populated villages in the directorate .
In the province of Hodeidah hostile planes  launched a raid on the area of ​​al-Jabanh and four raids on the home of a citizen in the area of ​​Kilo 16 in al-Hali  directorate .
The source pointed out that the directorate Harf Sufian in 'Amran province was hit by two raids launched by the aggression, and launched two raids on the directorate of Hifan, Taiz province .