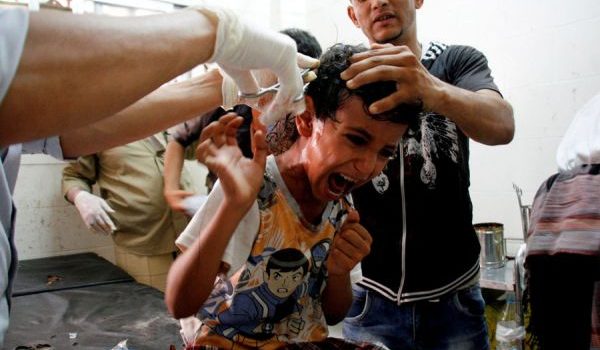 Two children were wounded  by a rocket and a Saudi artillery bombing  targeted residential areas in the border directorate of Manbeh in Sa'ada province .
A security source in Sa'ada told SABA that the Saudi enemy shelled the homes of citizens in the directorate of Manbeh, which led to the injury of the child Riyad Mufleh Suleiman (12) years and the girl Fadilah Mufleh Suleiman (8) years ,and they were taken to  the hospital .
The source pointed out that the directorate is subjected to rocket and artillery bombardment of Saudi Arabia on a daily basis, which negatively affected the lives of citizens .